About Me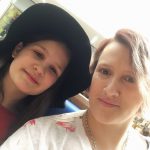 Hi, I'm Sarah and I am a photographer specialising in dance. My love of dance began very early on and I progressed to working as a professional dance teacher for fourteen years. Injury prevented me from furthering my career, but my love of dance still remains.
Dancing kept me grounded. No matter what was going on in my life, dancing was always there. I never really understood how important dance was to me until it was gone. It gave me comfort and strength through the toughest of times.
Photography has provided me with a new means of expressing that love, and now I have started this blog with three main aims:
to share self care ideas
to review and recommend products to help on your self care journey
to provide advise on maintaining mental and physical wellness
I hope you will join me on this journey! Why not start by reading Self Care Isn't Selfish: Learning to Take Care of Yourself as Well as Others.